One on One Nation… Kyrie Irving's newest signature model, the Nike Kyrie 1 Low is now available on NIKEiD. With the recent release of the Nike Kyrie Low 1, this will make Kyrie have four separate lines in long-term gig with Nike. That being said, all four different lines consist of the Kyrie 4; signature line, Kyrie Low; low-top line, Kyrie Flytrap; budget line, and the S1 Hybrid; a hybrid line of all of his signature shoes made. There's certainly been a plethora of different models made for the man, Kyrie Irving, and now his newest Nike Kyrie Low is on NIKEiD with some cool customization features.
You can customize your own pair of the Kyrie Low on NIKEiD now for $135, which is fairly cheap considering some other kicks that are available for customization. CLICK HERE to get customizing in all of your favorite colorways. Otherwise, check out some One on One Testers' themed colorways we made!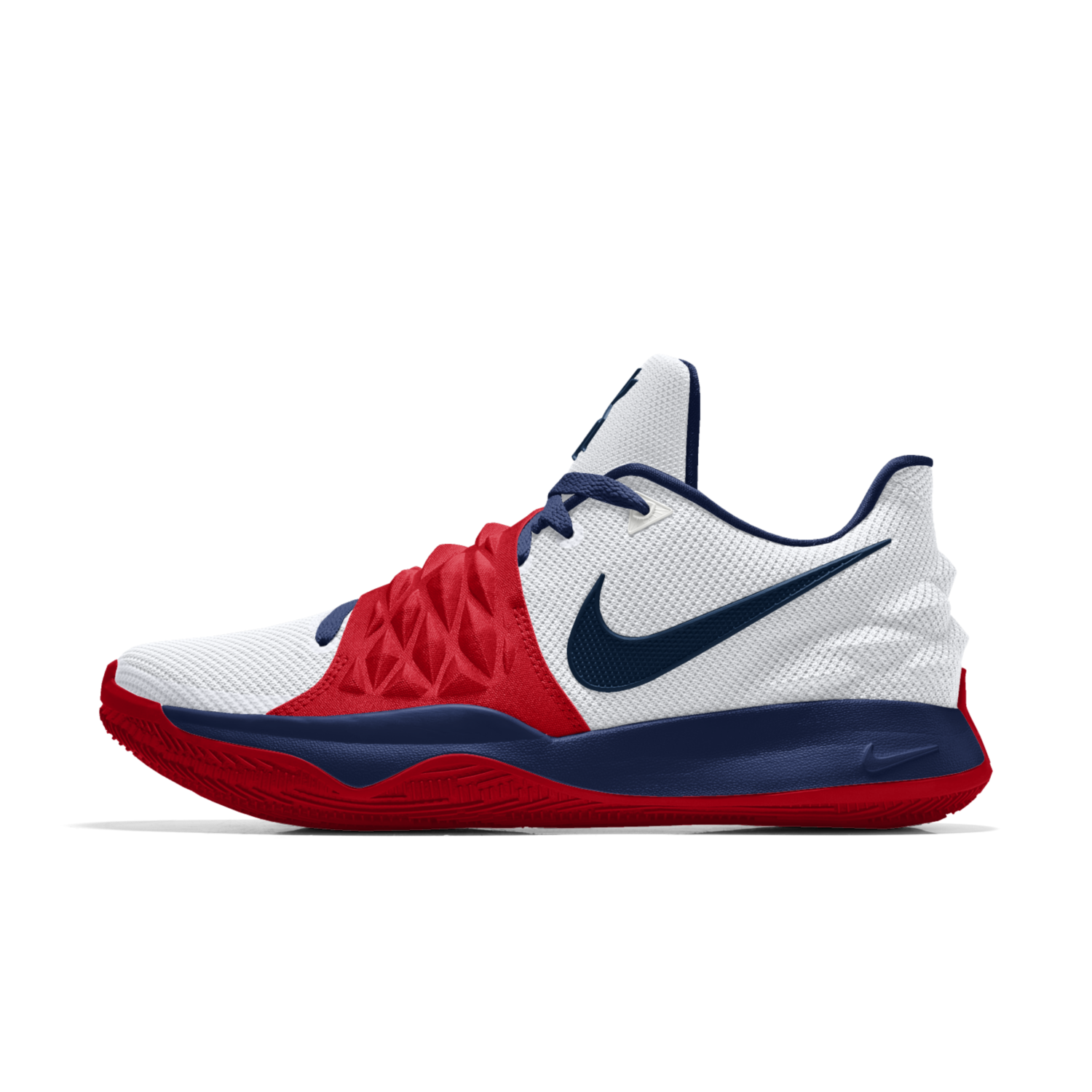 Nick Montesano, born and raised out of New Jersey. Been hooping since I can remember. I've been interested in kicks since my early teenage years, and now I'm a junior in high school writing daily articles about my passion. My favorite hoop shoe of all time is the adidas Dame 4, and my favorite player is LeBron James.