This post contains references to products from one or more of our advertisers as we are reader-supported. We may receive compensation and commission when you click on links to those products. Our affiliate commission helps support the continued creation of content on our site and will not affect the original opinions of One on One Testers.
One on One Testers is back at it again, bringing you our highly coveted series, Releases of the Week, for the Week of Monday, July 9th. Formally known as the series 'Best Upcoming Sneaker Releases', we've switched up our naming system for this series to keep it short and sweet. Anyways, lets stop the talking and lets get into this week's hottest sneaker releases!
Friday, July 13th – Nike KD 11 'EYBL' $150 | Available at Nike and Resell Prices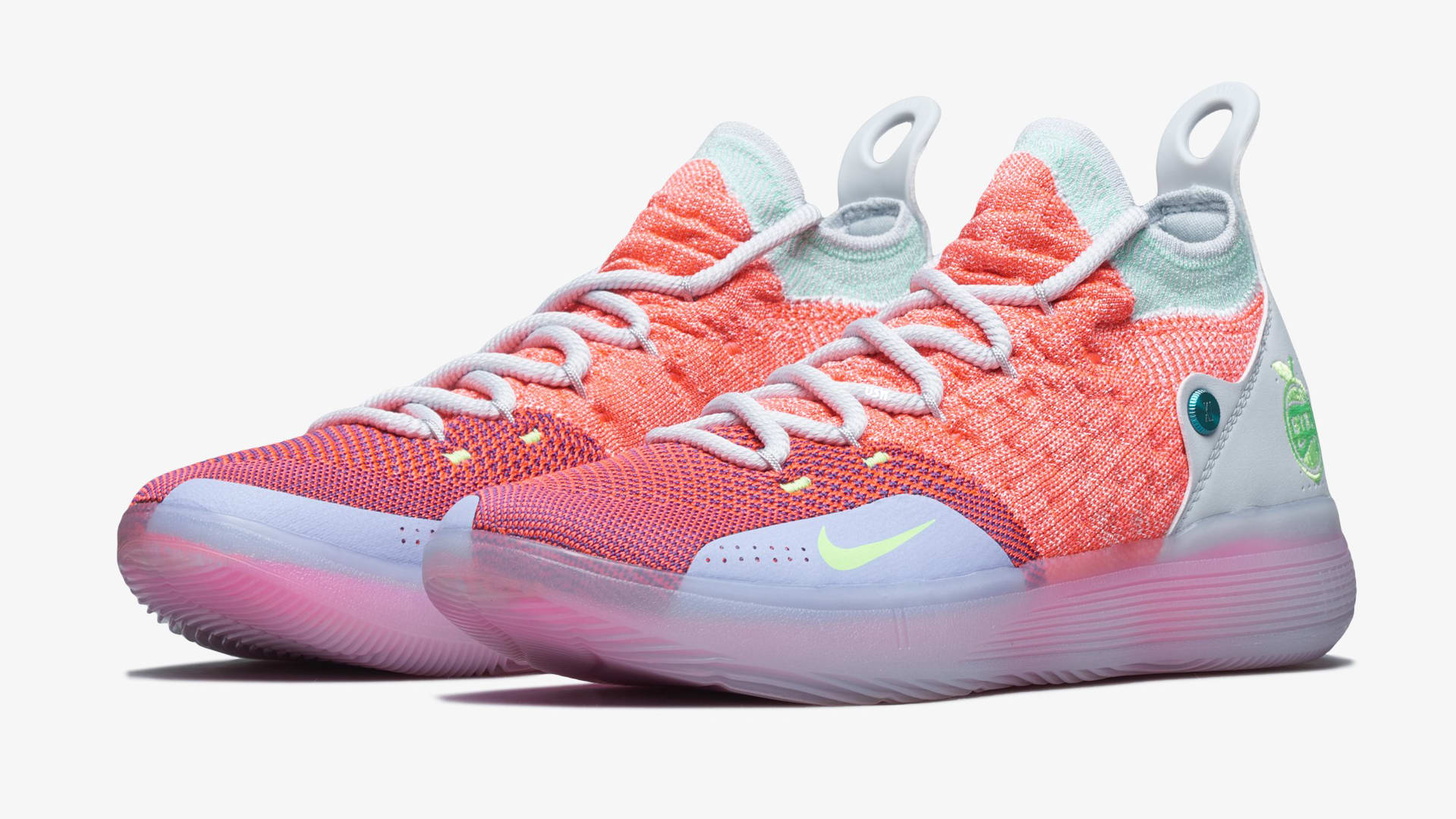 Saturday, July 14th – Nike Kyrie 4 'Triple Black' $120 | Available at Nike 
Sunday, July 15th – Nike Kyrie Low 1 $115 | Available at Nike 
Sunday, July 15th – adidas Harden Vol. 2 'Mystery Ink/White/Blue' (info from FootLocker) | Available at FootLocker
Sunday, July 15th – Nike Kyrie Low 1 'Black-Metallic Silver' $115 | Available at Nike & FootLocker
Nick Montesano, born and raised out of New Jersey. High school Senior, sneaker fanatic, performance guru. Love to share my passion for sneakers of all kinds, and bring you all daily content. Favorite shoe ever: adidas Harden Vol. 3. Favorite player ever: LeBron James.